Properties
Quincy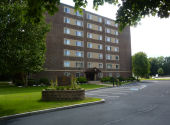 The City of Quincy has everything a city can offer with its rich history, quiet neighborhoods, scenic shorelines and thriving business community. First settled in 1625 in Wollaston, Quincy was established as a town in 1792 and incorporated as a City in 1888.
The City of Quincy is a rich mixture of residential neighborhoods, local shopping districts and a multitude of commercial developments. Quincy's location midway between the Blue Hills and Quincy Bay is one of the most attractive sites on the South Shore. The extent of its retail trade and the variety of retail establishments makes Quincy the focus of daily shopping for both residents and commuters employed in the City.
Located in Norfolk County, approximately seven miles south of Boston, Quincy occupies 16.77 square miles and has a population of 88,000. It is bordered by Milton, Boston, the Atlantic Ocean, Weymouth, Braintree and Randolph.
Waltham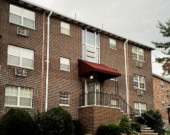 Waltham, located in eastern Massachusetts, is a western suburb of Boston. Founded in 1634, incorporated into a town in 1738 and then into a city in 1884, Waltham is now a diverse community with various opportunities for living, education, work, and leisure.
Historically Waltham is probably best known as the home of the Waltham Watch Factory, a pioneer company of the Industrial Revolution. Today the city is home to a wide variety of thriving businesses, restaurants, and two major institutions of higher learning, Bentley College and Brandeis University.