Waltham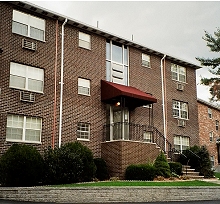 Waltham, located in eastern Massachusetts, is a western suburb of Boston. Founded in 1634, incorporated into a town in 1738 and then into a city in 1884, Waltham is now a diverse community with various opportunities for living, education, work, and leisure.
Historically Waltham is probably best known as the home of the Waltham Watch Factory, a pioneer company of the Industrial Revolution. Today the city is home to a wide variety of thriving businesses, restaurants, and two major institutions of higher learning, Bentley College and Brandeis University.
Contact our Waltham Rental Manager

We respect your privacy.
Submitting this form will not subject you to spam.